Colposcopy
TOP TRAINING CENTRE FOR GYNAECOLOGISTS SINCE 2015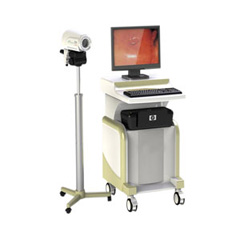 DO YOU KNOW
CANCER CERVIX IS PREVENTABLE, IF DIAGNOSED AND MANAGED TIMELY ALL THE WOMEN ARE AT HIGH RISK OF GETTING THIS DISEASE REGULAR SCREENING CAN SAVE YOU FROM DISASTER IT REMAINS THE THIRD MOST COMMON CANCER IN WOMEN
WHAT ARE THE SCREENING METHOD
VISUAL INSPECTION OF CERVIX PAP" S TEST /LIQUID BASE CYTOLOGY COLPOSCOPY
WHOME SHOULD YOU CONSULT
YOUR GYNAECOLOGIST, FOR ROUTINE EXAMINATION INCUDING REGULAR PAP TEST ANNUALLY
WHAT IS COLPOSCOPY
COLPOSCOPY IS A NONINVASIVE SUPERIOR SCREENING TECHNIQUE TO DIAGNOSE VARIOUS VAGINAL VULVAL LESIONS INCLUDING PRE AND EARLY STAGES OF CANER CERVIX
WHAT IS DONE IN COLPOSCOPY
MAGNIFIED EXAMINATION OF CERVIX (MOUTH OF UTERUS) TO DETECT EARLY CANCER OR PRECANCER STAGE
WHEN IS IT RECOMMENDED
If you have-
Abnormal pap test
Vaginal discharge for long time
Post coital bleeding
Presence of warts
Intermenstrual bleeding
Post menopausal bleeding
Recurrent vaginal infection
Non healing cervical erosion
Early marriage
Multiple vaginal births
WHAT ARE THE PREREQUISITES
The procedure is best done when a woman is not having her period. This gives the doctor a better view of the cervix. For at least 24 hours before the test, you should not
douche
use tampons
use vaginal medications
have sex
Biopsy
During colposcopy, the doctor may see abnormal areas. A biopsy of these areas may be done. During a biopsy, a small piece of abnormal tissue is removed from the cervix. The sample is removed with a special device.
Result
If a biopsy was taken, the tissue will be studied in a lab. When biopsy results come back from the lab, your doctor will discuss them with you. Depending on the results, you may need to be checked more often, or you may need further testing or treatments.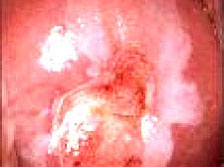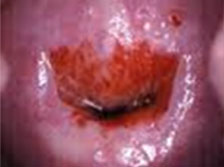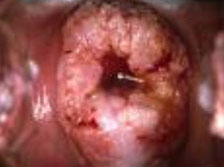 Benefits:
The procedure is safe Good visualization under magnified scope gives a better diagnosis Biopsy can be taken from suspicious area hence better and early diagnosis No post procedure complications
Colpscopy has reduced incidence of cancer cervix in developed countries in past decade.
IN LIFECARE CENTRE CLINIC VEDIOCOLPOSCOPY IS DONE BY COMPETENT GYNAECOLOGISTS.
Lifecare centre lead by Dr. sharda jain take a pride of organising 5 ining workshop on level I & level II colposcopy in 2009 – 2010 different part of city in delhi and trained over 250 doctors.
We Have done in past also 3 colposcopy workshops In 2002, 2003 and 2005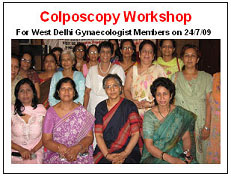 "OUR AIM IS TO MAKE SOCIETY CANCER FREE"
Our Experience at :-