DELHI GYNAECOLOGIST FORUM'S
COLPOSCOPY COURSE
AT LIFECARE CENTRE
on
17th August 2017
Feedback of DOCTORS WHO
ATTENDED CERTIFICATE COURSE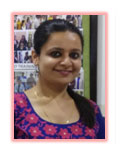 Dr. Ankita Mago
From Pitampura, Delhi (M) 9582507978
Excellent training. Got to learn so many new things today. Come to know about various new techniques like cytobrush, using feeding tube for endometrium biopsy , advantages of HPV vaccination , role of pap's conventional & liquid based cytology which no one even told me before. Very good hands on experience. Dr. Sharda jain mam is very good teacher, environment was very friendly & comfortable so we could share out our doubts without hesitation. Staff is very co-operative. All study material provide us in pan drive very nice & evidence based.
This workshop really motivated me to help in screening more patients.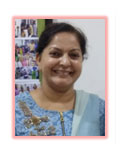 Dr. Anju Ahyuja
From Rohtak (M) 9896553296
An Excellent course with live cases demonstration. A very good platform to learn theoretically & practically. All no words to thank Dr. Sharda Jain Mam & her team to conducting this workshop in such a nice way . Thanks you mam in clearing our doubts in such a simple way.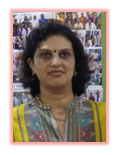 Dr. Vandana Tripathi
From Vasundhara (M) 9818679575
Colposcopy Course + total cervical cancer training program 2017 it was a very nice experience. All my basic concepts were cleared. Dr. Sharda Jain was wonderful as a teacher. Thanks you mam.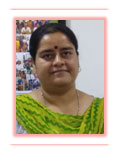 Dr. Sandhya Bhardwaj
From Vasundhara,Ghaziabad (M) 9350743119
No word to describe this wonderful course . this is wonderful & fabulous course.I recommended to all gynaecologist must do this course . it is very informative. Thank you dr. sharda Jain mam to motivate us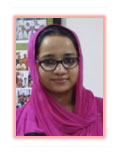 Dr. Lubhna Inam
From GTB hospital campus, Delhi (M) 7085632570
I found this workshop very helpful for me. Thank you so much mam, Dr. Sharda Jain for sharing with us your knowledge & experience. I will look forward for doing further workshops with you.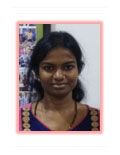 Dr. Saroj Verma
From Luckhno (M) 9506663608
Wonderful training I have ever attended . dr. sharda mam is so friendly to us this is very nice course . I came with lot of doubts in our mind but now its all cleared . . there are homely environment very co-operative staff also. Thank to all.


Dr. Nirmala Sharma
From Gwalior (M) 8225817739
This is Very Very satisfied course. I am very greatful to Dr. Sharda Jain Ma'am to organize such a nice & short term course of colposcopy. My all doubts are cleared now. Thank to all.